AssN9 Ranch
SHAWNEE, OKLAHOMA
Miniature Mediterranean Donkeys

MISSION STATEMENT FOR ASSN9 RANCH: At AssN9 Ranch, we strive to produce animals that are superb halter animals that excel in the performance ring, that make an extremely versatile competitors and companions.
Our motto is PRETTY, PERFORMANCE, PERFECTION
BlueGrass Mallery (aka Diva) named
2016 NMDA Jennet of the Year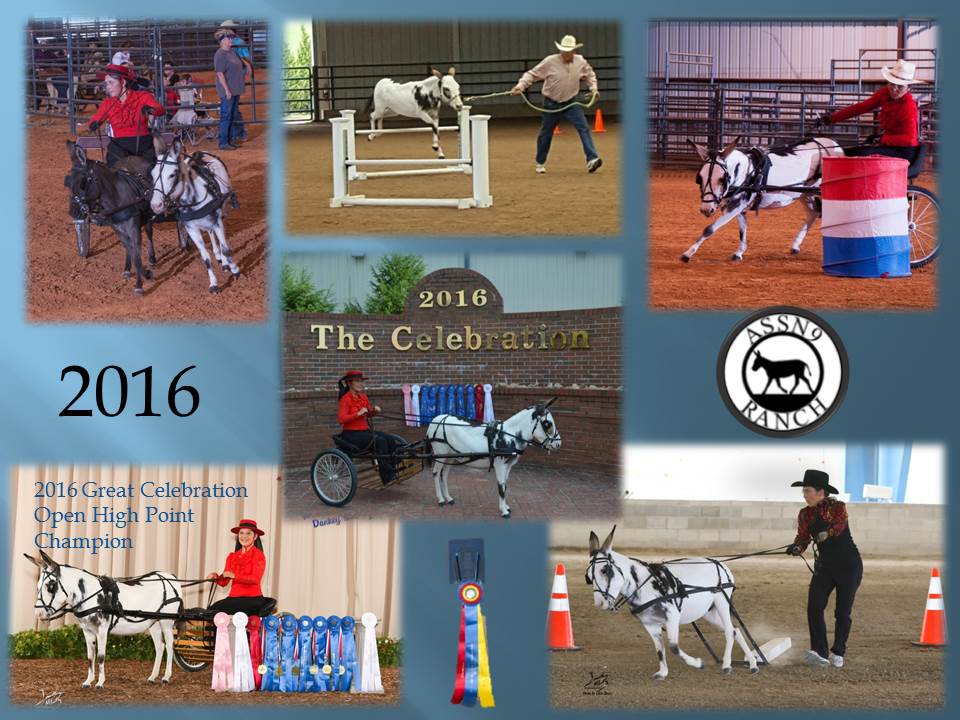 At AssN9 Ranch, BlueGrass Mallery is affectionately known as "Diva". She has an unusual story for a jennet that has won the year end high point award. As you may remember, AssN9 Cloud Nine was the 2013 NMDA High Point Champion Jennet (sire: AssN9's BlueGrass Littlejohn). Late in the 2013 show season we got an unsolicited offer to purchase Cloud Nine. That left my husband Jim without a donkey to show in 2014. We considered what we had on the farm, and we were very pleased with our offspring from our jack, BlueGrass Littlejohn. Littlejohn had consistently thrown foals with the right mind, movement and conformation to be both halter and performance champions. Though we had several youngsters ready to train, none were old enough to drive. Mallery was the only animal on the farm that was Littlejohn's offspring that was old enough. We had purchased Mallery from a friend who had just offered her to us out of the blue about a year earlier. We purchased her to have a brood jennet out of Littlejohn. We NEVER dreamed we would show her. She was 7 years old when we purchased her, she had foal a year later….and she still had the foal (sire: Sunset Acre's Rowdy Yates) at her side when we sold Cloud Nine. Oh, well, let's give this a try. Littlejohn was never trained to cart until he was 13 years old. We took the foal off of Mallery at 4-5 months and sent her to boot camp at Sandi Costa's. We did not exactly mention to Sandi that Mallery was 8 yr old, had a foal, and had never been anything but a pasture ornament. Mallery really excelled in her training. She is mischievous, brave, loves attention and is an amazing athlete. We asked Sandi after about a month of training how she was doing. Her reply was, "she has two speeds, fast, and supersonic!". Sandi dubbed Mallery with the name "Diva". It seemed to fit her! Jim was kind of excited about his new performance prospect, but his specific words were, "Well, Mallery will give me something to play around with until one of our other Littlejohn foals is old enough".
We also decided that we would try a team this year. So we took my performance donkey, "Daisy" (officially Long Run My Girl) to Texas to learn to team drive with Diva. So was born the "D-Team". The D-Team girls really complement each other. Diva is strong, fearless and fast. Daisy knows all the voice commands, is responsive and can turn on a dime. Both of the girls have the long, extended and floating movement that we like to see. They really like each other and appear to move as one animal under harness. The D-Team won Team High Point Champions at all three shows the attended in 2014, including the Kansas Donkey Days National NMDA show, and the ADMS National show in Bryan, TX and the Kansas State Fair, Hutchison, KS.
Diva far surpassed our expectations this year. Her statistics for the year include High Point Champion Green at: The Great Celebration at Shelbyville, TN; Kansas State Fair, Hutchison, KS. Reserve High Point Green at: SDMS Spring Show at Corsicana, TX; The Texas State Championship (ADMS National show, and NMDA show at Bryan, TX); Texas State Fair. Jim's most proud moment was at Shelbyville where they won Green High Point AND Grand Champion Halter jennet. Diva is truly what we strive for at AssN9 Ranch, "Pretty, Performance, PERFECTION". Click Here for Diva's Page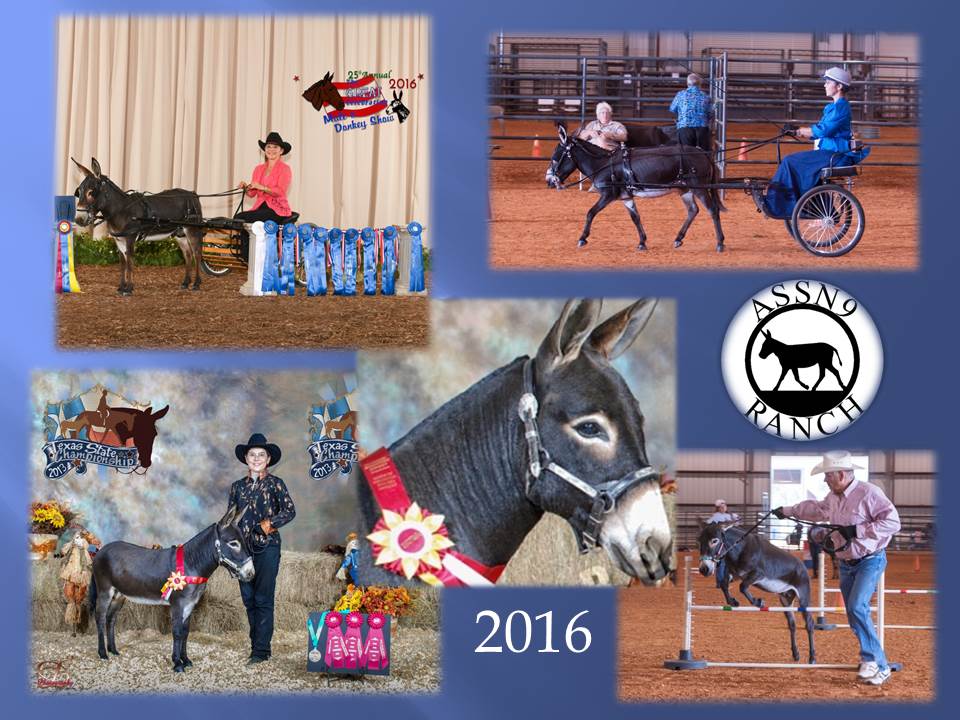 ASSN9 Little Czar named
2016 NMDA Jack of the Year
This is Czar's first year-end NMDA National Champion Jack title. His dam is one of our best halter donkeys, and his sire was our performance bloodlines, AssN9's BlueGrass Littlejohn. Czar shares this accomplishment with two of his half-sisters. AssN9 Cloud Nine was the 2013 year-end NMDA Champion High Point Jennet. His other half-sister, AssN9's BlueGrass Mallery has won the title twice, once in 2014 and again in 2016. Littlejohn's babies have amazing movement, athleticism, and great minds. They are very easy to train, and they like the interaction of showing.
Czar has 10 High Point (including Champion, Reserve, and Pre-green) titles. He won the Green High Point Championship at the NMDA National Show and the Great Celebration in Shelbyville this year. He was Champion Jack at Halter at the Kansas State Fair in 2016, and was Reserve Champion Jack at Texas State Fair. In previous years (not shown in 2015), he was halter Jr Champion Jack at the Oklahoma State Fair. He has Reserve Champion Jack titles from Fort Worth Stock Show, Texas State Fair, and Texas State Championship. We love this boy. He is what we are breeding for in our program…Pretty, Performance, PERFECTION". Look for Czar in the ring again in 2017.
Click Here for Czar's Page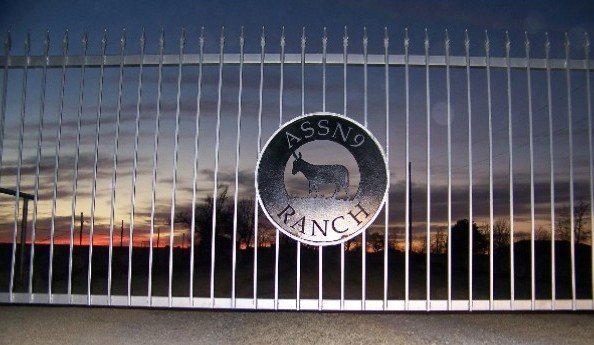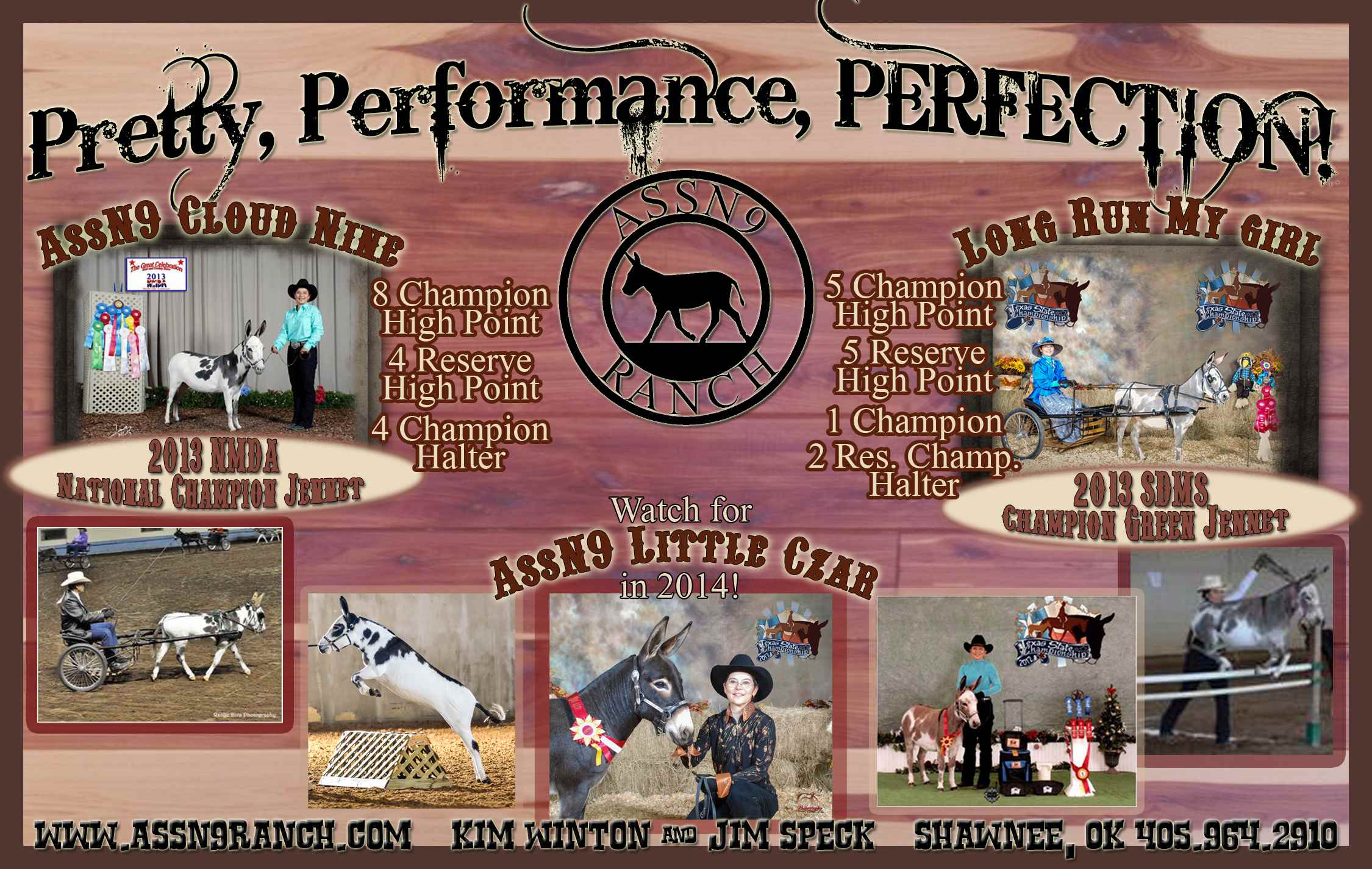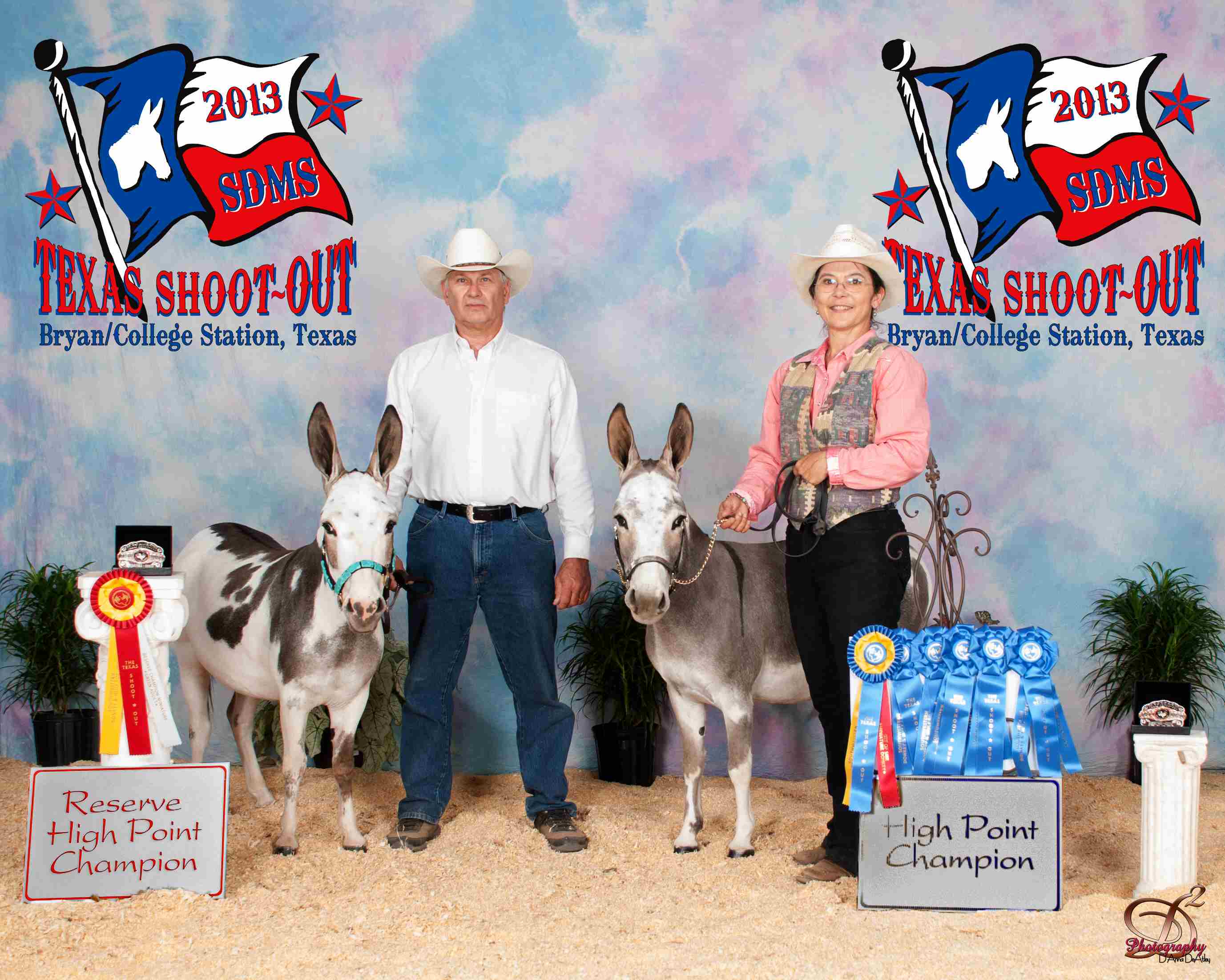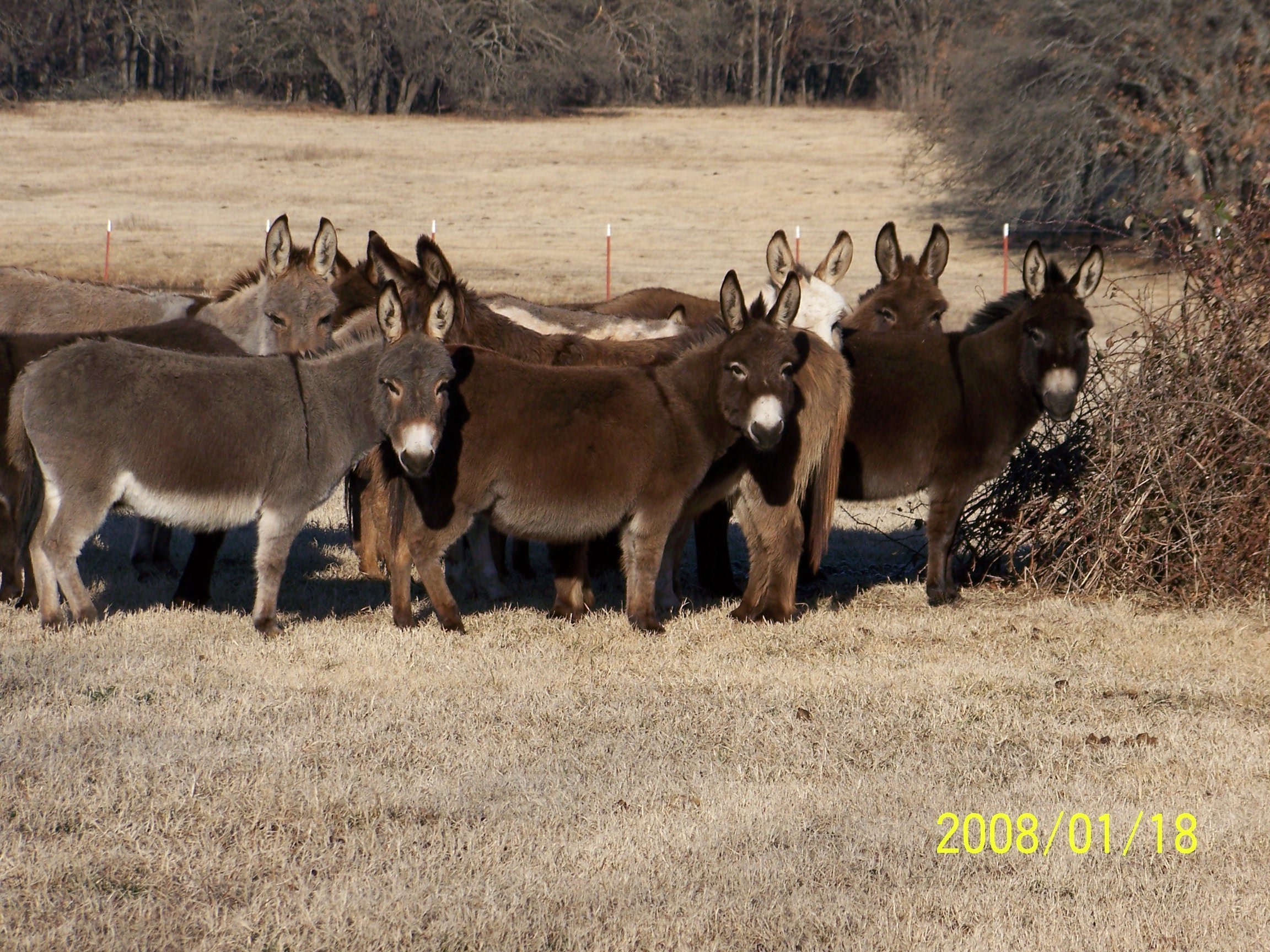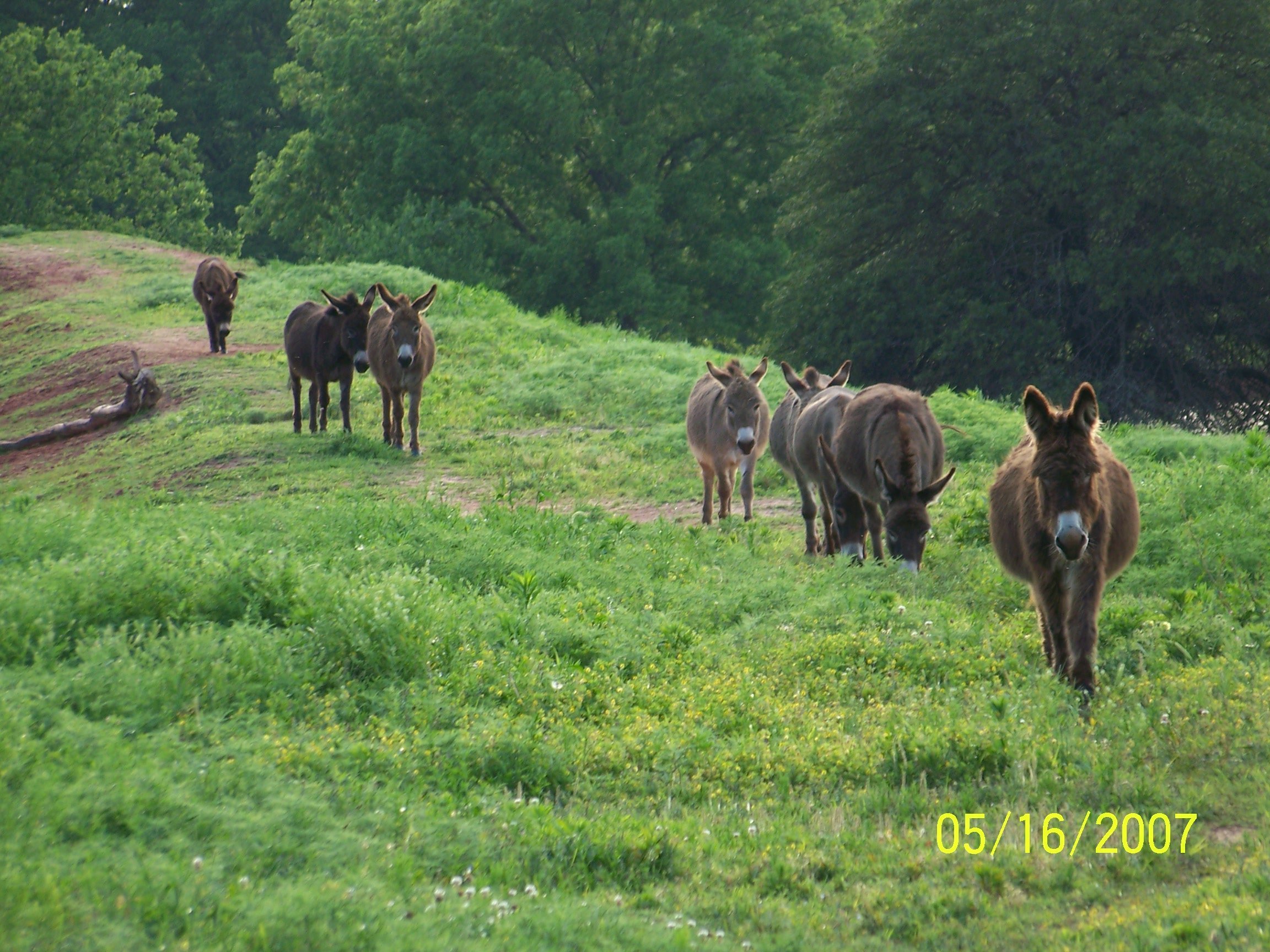 AssN9 Ranch is located in central Oklahoma, about 30 miles east of Oklahoma City. We have 45 acres of rolling hills with several barns. The donkeys share the acreage with a couple dogs, three horses and one standard donkey. Most of our herd can be traced back to the imports. We are dedicated to producing high quality Mediterranean Donkeys. All our miniature donkeys are handled daily and imprinted at birth. Our lines include Cobra, Valentino, Philamena, Magnum 45, and others.
Miniature Donkeys make wonderful pets. The are friendly, gentle and comical!! They can carry small children, pull a cart, or just help you keep the grass mowed.